The legal challenge may be over, but as the debate over how to carry out the federal Affordable Care Act shifts back to the state level, two major parts of the law present decisions for Nebraska lawmakers.


First, since there's no longer a penalty if states don't expand Medicaid to include more uninsured working poor, each state must decide whether to enlarge their programs. Second, states need to determine how they'll set up online exchanges for people to shop for health plans, unless they want the federal government to do it for them.


At a press conference following the Supreme Court ruling, Nebraska Gov. Dave Heineman suggested expanding Medicaid is unaffordable.


---
Dave Heineman
Nebraska governor
---
"Apparently there are some senators who want to cut funding for the education of our children, or they want to increase taxes on Nebraska's families," Heineman said. "I'm going to oppose both."


In 2014, states can get extra money from the federal government if they expand Medicaid to include people earning up to 133 percent of poverty level, or around $30,000 per year for a family of four. The federal government would cover the entire cost of the expansion at the start, and 90 percent after a few years. The funding is what remained in the law of the so-called Cornhusker Kickback attributed to retiring Nebraska Sen. Ben Nelson.


---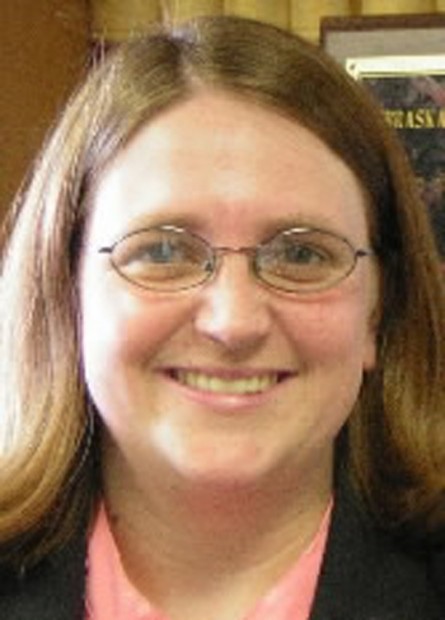 Becky Gould
Nebraska Appleseed Center for Law and the Public Interest
---
For Becky Gould of the Nebraska Appleseed Center for Law and the Public Interest, the decision to expand coverage is an easy choice for lawmakers.


"These are the folks who would end up going to an emergency room where we all share in the cost of providing that care, which is generally more expensive than if we are able to provide preventive care upfront," Gould said.


Gould said about half of Nebraska's uninsured individuals would be covered by expanding Medicaid. The legislature would need to find room in the budget to cover the state's portion of the cost, around $100 million over five years, according to the Kaiser Family Foundation.


"That may mean making cuts in other areas, or it may mean finding additional revenue," Gould said. "And I think we shouldn't start the conversation at, Your decisions are education or health care.' Because I think both education and health care are both important to Nebraskans."


Uninsured Nebraskans who earn too much to qualify for Medicaid may have the option of finding coverage in a health exchange. Fourteen states have moved forward to create health exchanges, described as online marketplaces where people can compare and purchase individual health plans from private insurance companies.


Nebraska has received more than $6 million from the federal government to plan its own. Heineman said that work will continue following the Supreme Court ruling, but there is no reason to hurry it along.


"I don't think we're ready to build a system yet as a result of today's actions, particularly given what could happen at the federal level relative to the Congress and again on Nov. 6th, the election of the President of the United States," Heineman said.


---
Jeremy Nordquist
Nebraska state senator
---
State Sen. Jeremy Nordquist of Omaha has been pushing the governor and Department of Insurance to act more quickly and publicly.


"Nebraska needs to get moving on establishing a state health insurance exchange," Nordquist said. "I think it's time to bring out their findings, bring it to the public and establish a process where members of the public can have a say on how we implement the exchange, and members of the public have a say on the oversight of the health insurance exchange going forward."


By January 2013, states are supposed to show whether they can be ready to go online with their exchange in 2014. Otherwise the federal government may come in with its own plan. Governor Heineman had another day in mind.


"Well, there are a couple of critical dates that are upcoming," Heineman said. "One is Nov. 6th. Who gets elected President of the United States? Who gets elected to the United States Senate and the United States Congress?"


The results of the general election could decide the fate of a Republican push to repeal the health care law. Nebraska could influence what a repeal vote looks like in the U.S. Senate where Republicans need more seats for repeal to pass.


---
Deb Fischer
GOP Senate candidate
---
With Democrat Nelson retiring, his seat is a prime target for a possible Republican gain. The GOP candidate, Deb Fischer, said she supports the full repeal of the health care law, which she called an attempted government takeover of the health system and a tax and regulatory burden on families and small businesses. If elected, Fischer said she would work to repeal the law and then look across party lines to implement different reforms to lower prices and improve access.


---
Bob Kerrey
Dem. Senate candidate
---
Democrat candidate Bob Kerrey would oppose attempts to repeal the law. But he said in a conference call there is room for improvement, especially when it comes to the burden Medicare and Medicaid put on the federal budget.


"We need to dial back the partisan rhetoric, because the Court has very clearly held that Congress stayed within the bounds of what they have to, to remain constitutional," Kerrey said.


But how voters rule at the ballot box could once again change the course of health care reform in November.